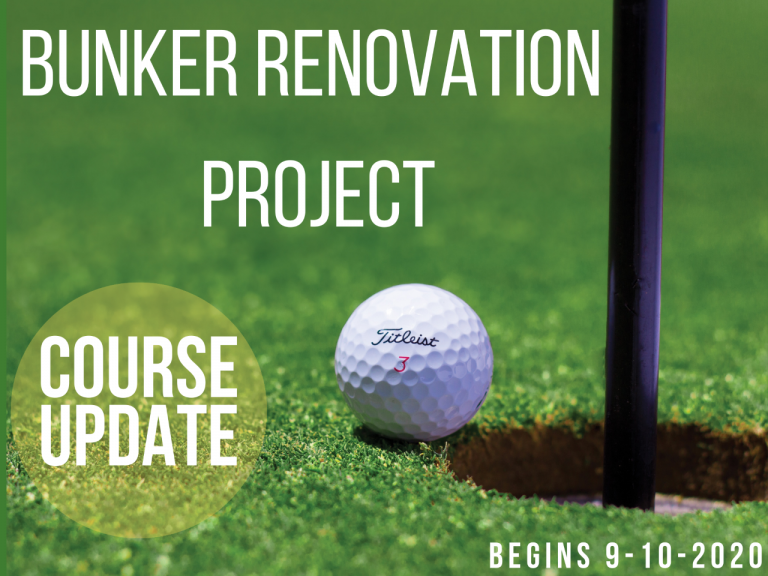 Bunker Project Update – March 4, 2021
As work on the bunkers has progressed, we are happy to say that the front nine bunkers are complete. Crews are now working on finishing up the back nine.
After the renovation project is done, the crew will then compact the sand. Back nine bunkers are to be played as ground under repair until completed!